Next-generation workspaces
D/Quarters, launched by TECOM Group, is a state-of-the-art coworking space geared towards the needs of modern-day individuals and businesses. Discover the destination for you to grow and thrive; share ideas and innovate in a hub of tomorrow thinkers. Providing a seamless experience for businesses at every stage of their journey, D/Quarters offers flexible, scalable solutions and a wide variety of value-added services, events spaces, meeting areas and retail in the heart of Dubai's leading business communities.
Our locations
Dubai Media City

Located in the heart of Dubai Media City, DQuarters rubs shoulders with key global brands within the media industry. Bustling retail spots and a calendar full of exciting events makes for an engaging and vibrant community.

Dubai Science Park

A home for global health energy, and environment business community, Dubai Science Park (DSP) offers an alternative for members of DQuarters. Close proximity to major highways and public transport makes DSP conveniently located with ease of access.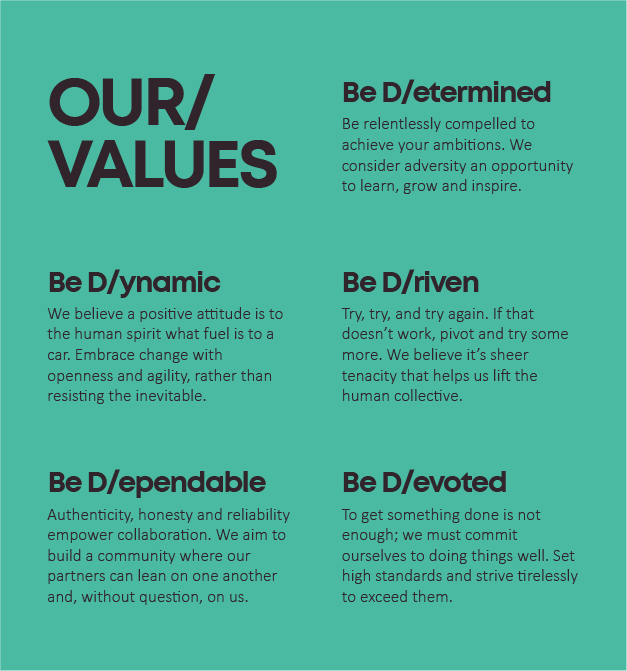 We live in a world of constant change. A world where industries and markets are continuously evolving. D/Quarters is your solution to navigate the evolving culture of work. With easy accessibility, smooth setup and agility among its founding features, D/Quarters allows businesses to focus on what's important – bringing great ideas to life. The D in D/Quarters is an ode to Dubai, a city known for its innovative spirit. The Quarters symbolises your space and community because a workplace is more than just a place to work.
A space to ideate, create and collaborate