Beyond the space
Work in a space tailored to individuals and companies looking to succeed and operate with greater speed, efficiency and productivity. Designed with state-of-the-art infrastructure, an impressive smart services portal and a vibrant community, D/Quarters is a workspace designed to change the game.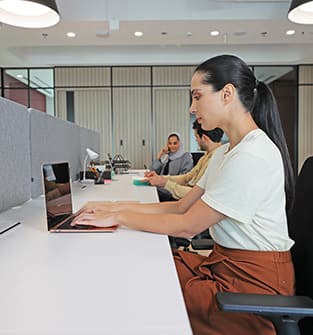 A contemporary, fully-serviced working experience with sophisticated equipment, futuristic technology and straightforward services for startups, entrepreneurs, freelancers and multinational corporations.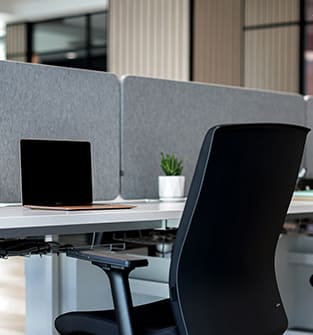 Get access to a desk that's reserved just for you, 24/7. The perfect option if you need to scale your business gradually while making an impression on new clients and employees.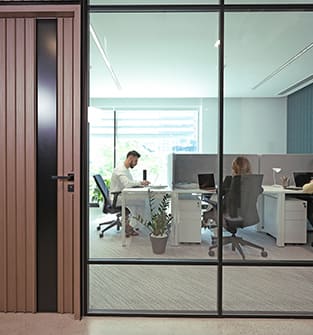 Enjoy the best of both worlds with world-class facilities and services paired with the comfort and privacy of a personal fully furnished office.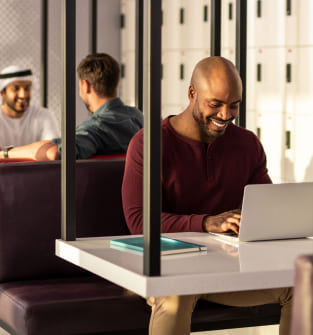 Dubai's easiest and friendliest freelance package allows you to pursue your work independently with access to exclusive new jobs, project bids and networking opportunities.
Perfect for entrepreneurial individuals looking for flexibility and freedom with our hot desks.
Explore more offerings
D/Quarters offers full business support and a variety of adaptive event venues, meeting rooms, facilities and more.
Meeting Quarters
Spacious and fully equipped meeting rooms.
Event Quarters
A range of indoor and outdoor event spaces, perfect for every event.